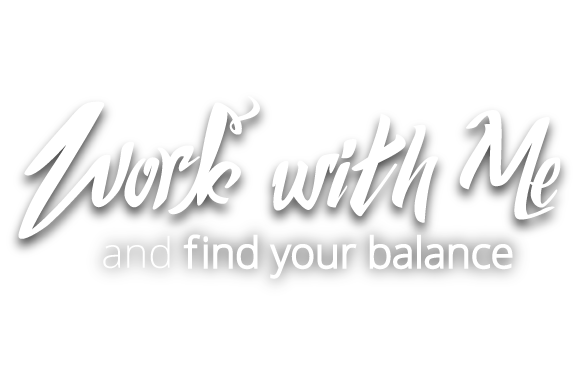 Get on the road to better balance and more freedom FAST with this FREE quickstart guide!
We don't offer canned ham, your email is safe with us.
You can't keep up this pace forever.
Without balance, everything suffers: your work, your relationships, your health, your spirit.
Whether you're a busy professional or a business owner, my systems and processes get results, but my approach is never cookie cutter. I consider each person, their circumstances, strengths and weaknesses, individually.
As a catalyst to help people change their lives, I have the unique ability to shine a light on your blind spots so you can move forward more quickly. I can give you the individual attention, customized support, inspiration, tools and encouragement to achieve success in all facets of your life.
When we work together:
You learn to say "no" to overcommitment 

(without guilt or apology)

You gain clarity about what you want your life to look like and what's possible despite having lived without it for so long
You get individualized support, tools, and strategies from someone who has been where you are and came through the other side, and helped many more accomplish the same
You can have success at
work

and 

home

Together we can overcome the overwhelm and kick the guilt and judgment to the curb. You'll gain support and confidence to reach and sustain your new life. You can experience joy and presence in the moment… everyday.

Welcome to your new normal – schedule a complimentary call to get started!
"I've know Jenn for years. When we first met I was a young entrepreneur with potential that needed direction, she helped me to focus on my goals and build me up, with her encouragement.  I now have the leadership skills to motivate my team to accomplish my professional vision.  She is simply a wonderfully gifted spirit and it is with gratitude that I recommend her for your journey!"
Scott D. Anderson
"I appreciate how you can help me look outside myself and see the bigger picture, so that I may 'respond' to situations rather than 'react' therefore improving my outcomes."
Mark Morey
"You are one of the most uplifting and supportive people I have ever met.  I know that when I need a lift that you are someone who will always be here for me. You push me to closer examine where my life is and the direction I need to take. You fill me with confidence. You are someone who impacts the lives of those around you and make a difference in people's lives."
Angie Daly
Ready for Better Balance?
Schedule your complimentary breakthrough call and let's see
if we are a good fit for working with one another. 
Schedule My Call