What others are saying about Jenn…
"I have greatly enjoyed working with Jenn. She is whip-smart and strategic while being loving, thoughtful, and supportive. Jenn is quick and responsive to every need and feedback that has given me the support that I've needed to grow myself and my business."
Bailey Fruman
"For years by business ran me and now I manage the business. Jenn was instrumental in helping me make the transition from distress to success. I have more free time, I am making more profit, I delegate better, and I enjoy running my business again. Whatever time and money you invest, the benefits will far surpass the expense."
Chris Klein
"I've know Jenn for years. When we first met I was a young entrepreneur with potential that needed direction, she helped me to focus on my goals and build me up, with her encouragement.  I now have the leadership skills to motivate my team to accomplish my professional vision.  She is simply a wonderfully gifted spirit and it is with gratitude that I recommend her for your journey!"
Scott D. Anderson
"Jennifer's quick wit, and sharp insight makes her a joy to work with.  She has an incredible capacity for finding efficiencies and quickly identifying roadblocks in business systems and processes in a manner that seems effortless.   I have seen her apply her talents equally in the world of personal development coaching as well. Don't let Jenn's engaging personality fool you!  She is not for the weak of heart or intent.  She is direct and honest, because she loves helping people and seeing them grow into their capacity - via the shortest path to their improved result."
Boyd Pederson
"I have had the great pleasure to work with Jenn in a professional office in the past. Still, to this day, I have felt continually supported in developing my skills. I once lacked the tools needed to effectively serve a request and I found it to be very frustrating to not communicate what it was that I really wanted to say. When asking for help, Jenn was so responsive in sharing her experience, and then the ways to use appropriate and correct verbiage to help me work through this roadblock. What I discovered was that I couldn't provide my skills and talents because I was not actually listening very well!! After talking with Jenn, It helped change how I was looking at someone. It helped change the way I paid attention to my own body language. It helped me to be able to relate to someone's needs and visualize what they were seeing. My service to the community has been rewarding without end. My focus and dedication in my work and personal relationships have improved from my visits and talks with Jenn. I am grateful for her knowledge, experience, and non-judgement." Tracy Harty
"I thank you very much for the encouragement and the coaching session; it was an invaluable experience for me. Your questions, intuition and checking-in were timely and appropriate." Asante E.
"It has been a pleasure for me to work with Jennifer to get the support and direction I need from a life coach. The first time I spoke with her, I was impressed by her deep listening skills and her gentle yet direct way of asking questions that helped me to have a clearer picture of what I was experiencing.
During our work together, Jennifer helps me work through confusing and challenging situations, not with pressure, but rather with complete trust in my ability to find the answers that I seek. I am most grateful that she allows me to grow at my own pace and is always encouraging and supportive. I truly believe that the service that Jennifer provides is an expression of her unique gifts as opposed to her simply doing a job. Her deep care and concern for her clients makes her a wonderful person to have on one's support team, and I highly recommend her to anyone in search of a life coach." Jasmin H.
"Jennifer Flynn is the epitome of "what you see is what you get." She has made it her mission to practice first what she teaches so she can coach with authenticity and integrity, and she swirls it with humor and personality making her the perfect blend of a balanced coach, mentor, friend and drill sergeant. Professionally and personally Jennifer is in a league all to herself yet she makes you feel as if you're the only other person in the world when she's with you. Jennifer is truly the real deal."
Danica Trebel
"The best takeaway was to hear a professional understand me and enunciate my struggle and outlook for success as well as you had. Which lead me to feel relief, appreciated, valued and most of all, empathized. That's a rare feeling to get from close friends and relatives, let alone someone I just met on the phone who heard me speak for about 30 minutes. I cherish that. That – itself, freed my head from staying stuck. Like sitting in a pond of muck, I had most people stop by, look at me in the pond, shake their head, shrug their shoulders and walk away. You walked by, sat close to me, and empathized.  It allowed me to breathe, stand up, and get out of the murky pond. Now I'm walking over to the stream, and your guidance in just one simple email helped me to take the step I needed. I don't want to be in the pond. I have to be in the stream. It will take me everywhere, and cleanse me. I appreciate your catching my "limitations" versus "opportunities". That was great and it keeps me aligned with my true nature of finding the gold in the earth. I celebrate your championing me where necessary and mentoring when needed. It was really a needed time that I am forever grateful to you for providing me."
Anita Meyers
"Jennifer is outstanding and competent in multiple dimensions. She is skilled at dissecting an organization and leader(s) in an efficient, yet thorough manner and developing strategies and recommendations that bring results. She has an outstanding ability to ask the right questions that elicit critical information that brings clarity and focus to the organization and the leadership. Jennifer's skills, experience and warm personality are accentuated with high positive energy and enthusiasm."
Greg Waggoner
"I have found Jennifer's greatest assets to be her superior leadership and communication skills, her uncanny emotional intelligence and her ability to empathize with people and quickly build trusting personal relationships.​"
Ned Targos
"I turned to Jennifer for help with my job. I had very little support or appreciation from my job and needed someone with direct experience who could be my sounding board and help me make decisions more easily. She has been that and so much more. Not long after signing up to work with Jennifer, my personal life needed to be a higher priority than work. Jennifer changed focus easily. She has been instrumental in saving my sense of well being and in strengthening my marriage and relationship with my children. Unlike therapists that I have worked with in the past, Jennifer comes to our conversations with specific tools that help me every day. Jennifer has so many ideas that she brings forward and backs them up with real life experiences that I can easily apply to situations in my life. Jennifer is such a big help for me that I look forward to our conversations and doing the homework that we set at those meetings." J.O.
"Let me be real with you… Jennifer Flynn is a POWERHOUSE of wisdom, strategy, and know how. There are few people I can name that I have learned so much from. Jenn is amazing at finding the right words at the right time, at helping to develop unique but effective strategy to getting business on track, and at gently and lovingly, yet fiercely, looking below the surface of any situation to find new insight and opportunities to learn. Jenn can do wonders. I have seen them myself." Justina Prenatt
Get on the road to better balance and more freedom FAST with this FREE quickstart guide!
We don't offer canned ham, your email is safe with us.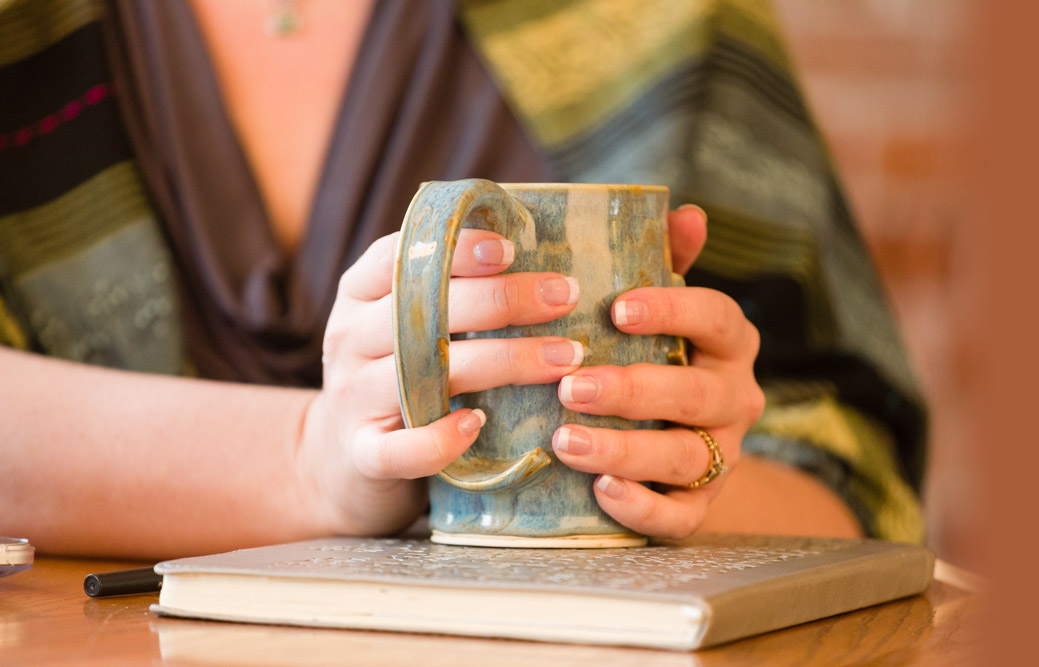 Ready for Better Balance?
Schedule your complimentary breakthrough call and let's see
if we are a good fit for working with one another.