A YEAR OF LIVING IN PURPOSE, ON PURPOSE
Living in purpose means living in alignment with your dream life. Which requires an intimate knowledge of what that vision entails and an acute awareness of the steps it takes from where you are now to the total realization of your dream.
Doing it on purpose means actually taking the steps. It's a lot easier to walk a path once you know it. And it's far more fun when you have a guide you trust and a group you relate to. That is why I created Find Your FulcrumTM, a twelve month program that helps you meet your dreams by first meeting you where you're at, helping you flesh out the picture of your Highest Self (the fullest expression of your soul, abundant and free in every sense), and then helping you see and take all the steps in between. I believe a year spent in true alignment cultivates the exceptional kind of transformation that can truly last a lifetime

For many years, I have hired coaches and mentors. And now, I am also in the practice of being a consultant & coach. Working with Jenn is the best coaching experience I have had, bar none! She doesn't stop at asking me my perspective, she offers concrete actionable advice, with heartfelt enthusiasm!
As a solopreneur, I find true, high quality outside support can be a rarity. My experience of Jenn is that she believes in me at a deep level. She shares excitement and joy at successes and progress.
My most recent call with this intelligent, life-giving, supportive professional left me physically vibrating at a high frequency, attracting new business, tearing up at simple beauty and confident in the rightness of the next steps to revamp my business models and do what I've come here to do!
Bridges Leader Coach at Bridges
MASTER BALANCE AND YOU LIBERATE YOUR HIGHEST SELF
At the heart of every success is balance. A balance of time, energies, approaches, thoughts, patterns, etc. We spend our entire days deliberating on balances. When to rest and when to work. When to speak and when to stay quiet. When to go or when to stay. Balance is a part of every moment. And it's no surprise it's a fundamental part of our existence, it's literally written in the stars. Seriously, one must only look up to the sky to see the dance of balance woven into every moment. There is the balance of the seasons, the moon phases, and the days & nights. And like the earth we come from — spinning its carefully balanced dance, turning on its axis as it moves through its orbit — we ourselves carry a desire for balance in our very core. And at the core of balance is the fulcrum point — the hinge on which it all turns. The tipping point by which you calibrate the personal scale that you measure every thought, every moment against.
BUT MOST OF US WALK AROUND COMPLETELY UNAWARE OF THE POWER WE WEILD TO TIP THE SCALES IN OUR FAVOR
You see, personal balance is not achieved in the same way you might weigh up your groceries. We are not stagnant, inanimate bundles of fruit. Like the planets, we are in constant motion, so our balance is too. Our needs change like the seasons and grow as we do. Therefore, understanding your core essentials, the key ingredients that never change, as well as how to manipulate your tipping point, allowing you to tend to either side of a given equation at any moment, is essential to sustainably moving in the direction of your soul-deep goals. Finding your fulcrum is the process by which you take back control of your life, becoming the master of your balance, and consequentially, liberating your Highest Self. This is not an easy process, but it can absolutely be a fun one, and it is certainly 100% worth it. Plus, you don't have to do it alone. I know the mountains you've already climbed. I see the resilient spirit and determined heart that got you this far. But it's time to stop battling, and start living. Imagine a year of purposefully pursuing your Highest Self — your very yummiest work and life — in a way that resonates with you specifically. A way that speaks to your very soul. And all the while surrounded by a group of encouraging, high-achieving entrepreneurs with their own scrumptious recipes for balance. Plus, undivided attention and unparalleled insight from someone who has dedicated her entire career (and life) to balance (Hey! That's me!). Eager to talk details & options? Give me a ring!

Jennifer is a great listener and is able to sift through the chaos to bring to the surface key diamonds to work on and focus. Jennifer just seems to know what to provide as insights and inputs to help you discover what you need to learn, and to help you zero in on skills or knowledge you need to hone and explore. Jennifer is a very approachable and non-judging person making it easy to have a conversation and help get to the real items at hand. Thank you Jennifer for having my back and always being open, honest and real.
Branding Expert at Conscious Branding

I have greatly enjoyed working with Jenn. She is whip-smart and strategic while being loving, thoughtful, and supportive. Jenn is quick and responsive to every need and feedback that has given me the support that I've needed to grow myself and my business.
MSW, LCSW, Psychotherapist & Lifestyle Design Coach
I want you to know in your mind and in your bones who you are. I want you to be crystal clear about the work you're here to do: what you do, how you do it, why you do it, and who you do it for. And I want you to be able to share this information freely with complete clarity.
And I don't want you to ever feel alone. I want you to feel you have a safe, sacred space in me. A cheerleader, a guide, a mentor, a confidant, a sage. I am a wardrobe of hats and I'm ready throw on whichever one you need at any given moment. And more than a connection with me, I want you to build a connection with your Inner Wisdom. I want you to develop the skills necessary to become deeply rooted in your innate power and truth, and to feel them in every moment. And furthermore, I want to help you find kindred peers with whom you can experience and celebrate every victory alongside.
On top of all that clarity, I want you to know that you're the best person for your unique mission. I want you to feel competent in your work and confident in your self. I want you to feel like you're living your life and not that it's living you.
You're tired of bite-sized solutions and formulas, and you're ready for bone-deep transformation that only comes from eating the whole damn dish
You're ready to live an entire year in the pursuit of your Highest Self, with the benefits of both 1:1 mentorship AND an encouraging peer community of people who just *get* it
You're tired of your life living you, and you're ready to master your unique balance recipe and start savouring every moment while intentionally building a business that's a catalyst for your dreams
You understand that true success relies on soul AND strategy, and you want expert mentorship that reflects that
You want to learn from someone who truly gets it, who has climbed the metaphorical mountains of scaling businesses to 6+ figures and whose current life is a testament to those mountains as well as the magic that balance mastery brings
You're ready to take up space. To step so fully into the work you're meant to do, the life you're meant to lead, and the self you're meant to be, that you will never be able to fit into the tiny boxes
you once hid in.
THIS IS FOR YOU IF YOU'RE READY FOR THE BEST YEAR OF YOUR LIFE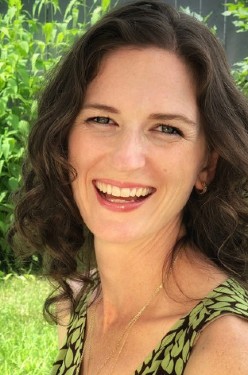 If you want to know exactly how to get from where you are now to strategically balancing personal and professional goals, then Jenn is the guide for you. She has years of expertise that she draws upon as well as her natural spot on intuition. I recently worked with Jenn through a Half Day Intensive to create a new program. In 4 hours we were able to clearly articulate the exact plan to make it happen. Jenn is the coach you need in your corner if you are ready for massive growth.
Founder and CEO at Momentum
CAN'T DECIDE? STILL HAVE QUESTIONS? FEEL FREE TO
BOOK A CALL TO TALK IT THROUGH
OR, IF THIS FEELS TOO BIG AT THE MOMENT, CHECK
OUT MY MORE BITE-SIZED COURSES